Session Details
The workshop will include Plenary Talks, a Panel Session, Parallel Workshop Sessions, Briefing Sessions, Vendor Sessions, discussion groups, BOFs and a Debate.
Plenary Talks
Note that a total of 7.5 hours of plenary talks were held.
Workshop Opening Keynote Plenary
Are All The Children In Their Bed?
Derek Law, University of Strathclyde
Abstract: Derek will give reflections on the role of Web-based services in managing the life of educational communities. Avoiding turf wars, hiding real ownership costs, not scaring the management and letting everyone else think it was their idea - and other principled objectives are considered.
Slides: Derek Law's slides
Day 2 Keynote Plenary
Knowledge Based Web Sites: A Preliminary Investigation
Bill Nisen, E-Institute
Abstract: The Web has become one of the most important information and communication inventions - ever! But can it store, process and deliver knowledge? The Web as a knowledge tool will be investigated and current trends will be discussed. Maybe the Web in its current form just is not good enough.
Slides: Bill Nisen's slides
Virtually Everything Virtually Everywhere: Pursuing A Radical Web Strategy
Andrew Aird, Director of Web Services, King's College, London
Abstract: There are signs that HE is finally waking up to the real opportunities that the Web offers, in the wake of revolutions in the banking, travel and music industries. Web managers are beginning to find themselves in a crucial, and increasingly powerful position within their institutions but often without that vital roadmap, telescope or crystal ball.
In other words, it's time to stop paying lip-service to that dog-eared 'strategic consultative plan' and to come up with some radical ideas and fool-proof tactics that will put the web at the very heart of our business.
Andrew Aird, Director of Web Services at King's College, London will take you on a safari from the swamps of apathy, through the plateau of innocence, up the rocky path of persuasion to finally emerge in on the sunlit peaks of virtuality, inclusiveness and sustainability.
Slides: Andrew Aird's slides
Portals and CMS - Why You Need Them Both
Paul Browning University of Bristol
Abstract: The question "Do we need a Content Management System (CMS)?" has become a no-brainer. The upcoming disability legislation has provided a useful external driver - the only resource efficient way of providing a consistently accessible Web site is by the templating approach offered with a CMS.
This year's question seems to be "Do we need an Institutional Portal?". It is important that any decision about a portal framework is not taken independently of deliberations concerning a CMS. Portals, fundamentally, are content-free - they do not store content but aggregate it from many other places. One content repository from which a portal will provide views is the institutional CMS. But it is also likely that the portal will offer "contributor channels" through which information providers directly edit content hosted by the underlying CMS.
It is therefore crucial to understand the relationship between the portal and the CMS - and not just in technical terms. That said, XML + XSLT has emerged as a key technology in this area.
Slides: Paul Browning's slides
The Lecturer's MIS Menu: Why Silver Service Is Off And Drive-Thru's In
Stephen Tanner, Colchester Institute of FE and HE
Abstract: The talk will give the experience of implementing commercial Web-based MIS applications for Lecturers college wide in a large FE/HE institution. Starting with the strategic objective to both integrate and open up the mysteries of management information to be under the ownership of all it will provide an honest analysis of the successes and failures at a site running web based views onto live commercial databases for up to 3 years in some of the following areas - Student & Course Records including live enrolment tracking and Web-based reporting; Timetables, Library Catalogue and eRegisters.
Analogies will be made of the traditional 'silver service' approach to information where lecturers would request the support office or MI team to provide their particular information order just how they liked it, compared to the drive-thru world where it's more DIY and fast food limited menu format, and those running the service (servers) are those 20 years their juniors with pony tails wearing baseball caps back to front speaking in weird language but at least they recognise the coffee flavour being discussed ........
Slides: Stephen Tanner's slides
Centralised Control Or Departmental Freedom?
Mike McConnell and Iain Middleton, University of Aberdeen
Abstract: This talk examines centralised and decentralised strategies for Web management and development, and discusses the pros and cons of each.
The question is one that has taxed HEIs since the early days of the web: to what degree should constituent parts of an institution be autonomous in development of their Web services?
Can the rules, procedures and editorial controls which apply to traditional media (prospectuses, brochures, etc.) be translated to the Web?
How can institutional objectives be reconciled with the (often conflicting) goals and ambitions of constituent departments and sections?
The speakers will examine the pros and cons of each approach by providing case study examples from their personal experiences managing two Scottish HEI Web sites.
Slides: Mike McConnell's slides
Legislation, Disabilities and Educational Web Sites
Lawrie Phipps, TechDis
Abstract: The talk will outline implications of new disability legislation and use case studies to illustrate possible legislative outcomes for those involved in providing Web-based material both at a strategic and practitioner level.
In addition the session will look at UK approaches to the legislation, focusing on case studies from the UK education sector. A range of resources that support staff in meeting the needs of students with disabilities will also be highlighted.
However, as well as bringing new pressures to bear on institutional staff, side effects of the legislation may create opportunities and these will be explored during the talk.
Slides: Lawrie Phipps's slides
Designing For Usability
Mark Simpson, De Montfort University
Abstract: De Montfort University is building a student-centred Web portal / Managed Learning Environment [MLE]. It is intended that the MLE should become the primary source of information for students at the University, be it educational, social or reference material. In order for this to occur, the MLE must be highly usable, allowing all types of students access to information intuitively. The talk describes the formative and summative usability methods that have been used to develop the site. In particular, the benefits of each of the chosen methods will be highlighted, how each contributed to the design and where it fitted into the design process. Lastly, a description of the usability evaluation methods, which will be used to measure the on-going usability of the portal and its information resources, will be provided.
Slides: Mark Simpson's slides
Panel Session
Panel Session: Avoiding Portal Wars
Paul Browning, University of Bristol, Julie Stuckes, UKOLN, Tracey Stanley, University of Leeds and Tony Shaw, University of Paisley
Abstract: In the panel session the presenters will briefly explore the approaches taken to portal development by a number of sectors, including the library, MIS and the teaching and learning communities, together with the directions taken by JISC. The panel session will conclude by considering the approaches which might be taken in order to avoid an undue proliferation of portals (and which would inevitably lead to an unsatisfactory experience for the end-user).
Slides: Panel session slides
Debate
In addition to the plenary talks and workshop sessions there will be debates on the topics "The house believes that the future of the Web in UK Higher and Further Education communities lies in the adoption of open source software" and "The house believes that Web Strategies are a waste of time".
Slides: Debate resources
Parallel Workshop Sessions
A total of 22.5 hours of parallel sessions were held.
Note that sessions are flagged as Managerial (have primarily a managerial or strategic focus), Technical (have primarily a technical focus) or General.
A1: How I Learned To Stop Worrying And Love The E-Strategy
Facilitator: Tracey Stanley, University of Leeds
Abstract:
This session will cover the various opportunities and challenges facing staff involved in trying to develop an institutional e-strategy. The session will include a mix of short presentation and group work and discussion. The presentation and discussions will focus on various aspects of an e-strategy, including the migration from campus intranets to campus portals, the hybrid library, increasing demand for personalisation and tailoring of Web content, the role of the DNER, knowledge management, VLEs/MLEs and MIS systems.
Focus: Managerial
Workshop Materials: Tracey Stanley's slides
B1: Information Strategies - An Essential Navigational Tool?
Facilitator: Claire Surridge, University of Reading
Abstract:
This workshop will report from the work of EVINCE, a HEFCE Good Management Fund project investigating social and cultural aspects of IT-related change. This session will provide stories and case study reports, together with group activities designed to help participants assess the value of strategic tools and the ways in which strategy might be used to inform and guide university (Web) planning and business activities, in their own institution. It will include discussion as to how strategy needs to be formulated and managed in a dynamic fashion so as to ensure it maintains value and currency throughout an HEI in a fast changing world.
Focus: Managerial
A2: Right People, Right Stuff, Right Pain?
Facilitators: James Currall and Colin Farrow, University of Glasgow and John Byrne, University of York
Abstract:
Intranets are about rather more than the glib sales pitch concerning internal Web pages. Perhaps the major issue is ensuring that the right people can see the right material - not too much, not too little. In a controlled intranet environment people should get to see information because of one of a number of non-exclusive 'roles' that they have (e.g. staff & lecturer & member of history department & student advisor & member of senate & member of AUT). The challenge is how to capture these roles and convert them into information access authorisation decisions. The solution, perhaps, is a mixture of process and technology, together with a bit of joined-up thinking.
This session will examine the issues and the group models conceived and implemented independently at Glasgow and York Universities using LDAP based directory services.
It will explore what can be achieved and through active participation of delegates we are keen to see how well the Glasgow and York models face up to the information authorisation needs of participants own institutions. There is scope for discussion on top down vs. bottom up grouping, mega groups and groups of groups, and inter-institutional interworking (good/bad idea, feasibility, Internet 2/Shibboleth, PAPI and the successor to ATHENS).
We expect you to come to the session knowing a reasonable amount about the way in which your institution functions and the fundamentals of web authentication and authorisation. You might expect to leave with some idea of how you might use groups and LDAP directory services to model the non-exclusive roles which people have in your institution and the problems that you will encounter along the way. You could perhaps learn something about where digital certificates might fit into the picture.
Focus: General/Technical
Workshop Materials: James Currall et al's slides
A3: Testing Web Site Accessibility
Facilitator: Grace de la Flor, ILRT, University of Bristol
Abstract:
This session will provide Web Managers and Developers with an opportunity to test for accessibility on their own project Web sites. Web accessibility will be introduced with an overview of disabilities that need to be considered in the development of Information and Communication Technology (ICT).
A brief overview of UK policies relating to Web site accessibility and responsibilities explained. After which participants will then test their Web sites using HTML, CSS validation tools as well as a set of written guidelines. Finally, techniques on how to incorporate accessibility into Web projects will be examined.
Focus: General
Workshop Materials: Grace de la Flor's slides
B3: Usable Design and Accessible Web Sites
Facilitator: David Sloan, University of Dundee
Abstract:
While awareness has never been higher of the need to ensure Web sites are accessible to the widest range of users, in many cases accessibility "solutions" have been implemented which have resulted in web resources which still retain significant usability problems for disabled users - and often introduce usability problems for other users. This is unfortunate, given that in theory, implementing accessible design techniques should result in a more usable web site for all. This session will look at how accessibility good practice, such as the W3C's Web Content Accessibility Guidelines (WCAG), can be integrated with principles of usable Web design so that accessibility solutions are also usable. As an example, Jakob Nielsen's usability design guidelines for disabled users will be referenced. Specific areas of web design which can cause disabled users usability problems, such as text-only sites, forms, page layout and site navigation will be addressed.
Focus: General
Workshop Materials: David Sloan's slides
B6: Will The Real Mr Homepage Please Stand Up?
Facilitator: Colin Work, University of Southampton
Abstract:
Increasingly we are finding our corporate identities being hijacked, misused or misrepresented by other organisations or individuals. This could either malicious or done with the best intentions, intended to deceive or enlighten.
In this session we will be looking at the variety of ways in which our Web pages and corporate identities can be used without our knowledge or approval, both from within and without the organisation. What are the implications of such use? What can be done to control it? We'll also consider cases of desirable use - how do we ensure that our content when accessed through - or held on - other sites is maintained and current?
Contributions to this work shop in the form of horror stories - and methods used to address the problem - will be particularly welcome.
Focus: General
Workshop Materials: Colin Work's slides
B7: Dynamic Web Pages and Cross-Browser Compatibility - Can It Be Done?
Facilitator: Trish Murray, Netskills
Abstract:
This session is aimed at those who wish to enhance their Web pages with interactivity and animation using Dynamic HTML. Bringing together the technologies of cascading style sheets, client-side scripting and the Document Object Model (DOM), Dynamic HTML can be a powerful tool. However, it also has a reputation for browser dependency.
This session will open with practical demonstrations of some of the problems inherent in creating cross-browser DHTML pages and will then attempt to present solutions to these. Particular focus will be made of a cross-browser DOM, enabling the common address of objects within a page. Attendees will be encouraged to contribute to the session by raising issues, problems and possible solutions that they may have encountered.
Focus: Technical
C6: Advertising On Web Sites
Facilitator: Kriss Fearon, University of York and Ralph Weedon, University of Strathclyde
Abstract:
Many institutions are considering providing advertisements on their Web sites. But is this allowable under the rules governing use of the JANET network? Even if it is, is it desirable. On the one hand users may expect University Web sites to reflect their neutral stance and to be unencumbered by advertising. On the other hand, advertising can generate much needed revenues for institutions and, judging by the popularity of commercial Web sites such as Yahoo! and Amazon, users appear to be happy to make use of such Web sites.
In this session participants will have the opportunity to discuss these issues and the requirements of an implementation policy.
Focus: General
Workshop Materials: Kriss and Ralph's slides
A8: Providing 360° Panoramic Scenes on the Web
Facilitator: Jim Whyte and Graeme Fleming, University of Strathclyde
Abstract:
This workshop session aims to introduce and instruct participants in the use of 360° panoramic scenes on the Web. Such scenes allow Web users to explore freely and interact with photographs rather than simply to view a picture. A proof of concept example of such a scene can be seen at <http://www.ukoln.ac.uk/web-focus/events/workshops/webmaster-2002/facilities>.
Focus: Technical
A4: <XML Everywhere />
Facilitator: Andrew Savory, Luminas
Abstract:
XML has gained significant ground over the last few years with more and more people looking to adopt it to help them solve a wide range of problems. This workshop will look at ways in which XML is being used in higher education and the reasons for using XML, including simplifying site maintenance and interoperability. We will also discuss some of the options available for using XML on your Web server, with an overview of a number of XML publishing frameworks.
Focus: Technical
Workshop Materials: Andrew Savory's slides
B5: Weblogs and Blogs: What Are They? What Can They Be Used For?
Facilitator: Duncan Smeed, University of Strathclyde
Abstract:
This hands-on session will provide participants with an opportunity to make use of Weblog (also known as blogs or bloggers) technologies. The potential for use of such technologies within an institutional context will be discussed. The emphasis in the session will be on the use of weblogs as personal content management systems.
C4: Computer Scientists - A Help Or A Hindrance ;-)!
Facilitator: Duncan Smeed, University of Strathclyde
Abstract:
This discussion group session will provide participants an opportunity to discuss the approaches taken by Computer Science departments. Are here lessons which can be learnt? Can computer scientists be of help to institutional Web managers - or are they more likely to be a hinderance? This session will be led by Duncan - a computer scientist himself!
Focus: General
B4: Delivering XML in an Apache Environment
Facilitator: Sebastian Rahtz, University of Oxford
Abstract:
This session will discuss practicalities of delivering XML on standard Web servers running Apache. It will concentrate on the AxKit system, which is a mod-perl addon for managing dynamic translation of XML to HTML on the server. AxKit, like its Java-based cousin Cocoon, offers an immediate and extensible way to serve up XML documents. We will look at issues such as mapping XSLT stylesheets to documents, cacheing, and the creation of dynamic pages using XSP.
We will attempt to tinker with and enhance a running AxKit setup on the basis of audience suggestions and queries.
Focus: Technical
Workshop Materials: Sebastian Rahtz's slides
A5: The Value of Metadata and How to Realise It
Facilitator: Dennis Nicholson, CDLR, University of Strathclyde
Abstract:
At this workshop, attendees will examine and discuss:
The value of using metadata as a aid to reliable retrieval both within individual Web sites and across distributed sites (the pervasive Web).
What the barriers to effective use of metadata are and how they can be overcome.
Who should be responsible for creating and maintaining metadata - resource creators; web-masters; librarians?
Whether embedding and harvesting or a central database is the best approach.
Focus: General
Workshop Materials: Dennis Nicholson's slides
B8: Exploiting Locally-Created E-resources: OAI and E-prints
Facilitator: Bob Kemp, CDLR, University of Strathclyde
Abstract:
This session begins by describing moves in the world-wide academic community to develop Web access to scholarly publications, in particular the eprint archive initiative and the Open Archive Initiative (OAI). It then examines Strathclyde's practical and organisational experiences to date in setting up an institution-based eprint archive, StrathPrints, and managing the organisational issues that such an archive involves. These include copyright and IPR issues, relationships with existing services, and, crucially, the attitudes of academic staff to the prospect of submitting material to an eprint archive.
Focus: General
A6: QA For Web Sites
Facilitator: Brian Kelly, UKOLN
Abstract:
Quality and reliability are the most critical aspects of any Web site, and making sure that your site retains both may take some work. This workshop will discuss Quality Assurance procedures for Web sites. Participants will be asked to consider what can go wrong on their Web site, why exactly things are going wrong, how Web site owners can find out when things go wrong and finally what can be done when things go wrong. In this session we will consider how you can integrate important QA aspects, like testing, into your current evaluation procedures and in doing so significantly improve your Web site, its infrastructure and content.
Focus: General
Workshop Materials: Brian Kelly's slides and exercises
B2: The Perfect Portal ... is a Popular Portal
Facilitator: Julie Stuckes, UKOLN
Abstract:
We might think we can build one, but how can we make sure people use it? We might have great content, but will users be able to find it? What really makes a great portal? What makes users return again and again to a portal? In this workshop we will initially explore what we mean by a portal and then identify ways of making visiting our portals a regular and enjoyable event for our users.
Focus: General
A7: Is Your Institution's Web Site Legal?: A Guide To Keeping Your Web Site Compliant With Recent Legislation
Facilitator: John X Kelly, JISC Legal Information Service
Abstract:
In this practical interactive session a mock Web site is provided and participants will be asked to spot where improvements should be made. It is IT Law for the non-lawyer and should have relevance for all those involved in information technology in an institution. Topics that the session will cover include Data Protection, Freedom of information, Human Rights, Intellectual property, e-Security as well as internet and e-mail monitoring and liability. The object is to highlight the common pitfalls, to evaluate the risks involved and to suggest actions that will assist universities and colleges to better manage their Web sites.
Focus: General
C5: Departmental Freedom vs. Centralised Control
Facilitator: Mike McConnell and Iain Middleton, University of Aberdeen
Abstract:
Tired of departments making a mess of their web content? Sick of out of date, irrelevant information on your HEI web site? Wish someone would curb excesses and enforce a uniform style?
OR
Sick of management telling you what's best for your departmental Web site? Cramped by corporate branding? Underwhelmed by the latest brochureware?
Vent your spleen at this groupwork session where you can put your case to your peers.
Participants will discuss the pros and cons of web management styles at their respective institutions, whether devolved or centralised, and give examples of the types of systems and support services in place for web developers. Individuals in groups will attempt to define the model they would like to have employed within their institutions, and how this might best be achieved.
Groups will report back and be asked to present arguments for and against centralisation, regardless of their beliefs.
Focus: General
Workshop Materials: Mike McConnell / Iain Middleton's slides
Briefing Sessions
We will also be providing a small number of briefing sessions, which will provide an update on a particular subject area.
C1: Interoperability and Learning Standards Briefing
Facilitator: Niall Sclater & Lorna Campbell, CETIS & University of Strathclyde
Abstract:
Learning technology standards aim to provide answers to some of the problems faced by institutions who wish to manage and facilitate online learning and teaching activities. When learning content and user data are packaged and sequenced in a standardised format they can then be transferred more easily between platforms and environments. Standard ways of describing educational materials allows them to be searched for more easily by learners. There needs to be a consensus between developers of administrative systems, virtual learning environments and other online learning tools about what information to transfer and how to format it. The IMS Global Consortium Inc. (www.imsproject.org) and others are developing specifications to enable this vision of interoperability of systems to be achieved. This briefing session gives an overview of the work taking place and examines how successful they has been so far.
Focus: General
Workshop Materials: Niall Sclater's slides
C2: Web Standards Briefing
Facilitator: Brian Kelly, UKOLN
Abstract:
HTML, XHTML, XML, CSS, XLST, RDF, Schemas, etc. Are you finding it all too confusing? Do you find it difficult to keep up-to-date with the latest Web standards? This session will provide an update on Web standards. The talk will describe the initial Web architecture, review its limitations and then discuss a number of new Web standards and protocol developments.
The talk will give a technical overview (of standards such as XML, XSLT, SVG and SMIL etc.), but will not go into any significant details of the standards. New acronyms will be explained, but it is expected that participants will have a number of the original Web architecture, such as HTML, URLs and HTTP.
Focus: Technical
Workshop Materials: Brian Kelly's slides
C3: Web Sites and Legislation Briefing
Facilitator: Betty Willder, JISC Legal Information Service
Abstract:
This briefing session will review legislation which affects the provision of Web services.
Focus: General
Discussion Groups
Summary: Report back
Two discussion group sessions will be held. In the sessions participants will have the opportunity to address one of a number of subject areas (including Support For Information Providers, Web Strategies, Design and Accessibility, Technical Issues, VLEs and MLEs and Portals). In the first discussion group session participants will be asked to identify "Where's the Gap" - i.e. identify the main challenges in the area. In the second session participants will be asked to "Bridge the Gap" - i.e. identify solutions to the challenges which have been identified. A brief summary of the discssion groups will be given on the final day.
C7: Vendor Presentations
An innovation at this year's event is the Vendor Presentations session. This will provide participants with the opportunity to hear the latest news concerning software developments in areas of interest to institutional Web managers in the UK Higher and Further Educational community.
IPP (Institution Programme Publishing)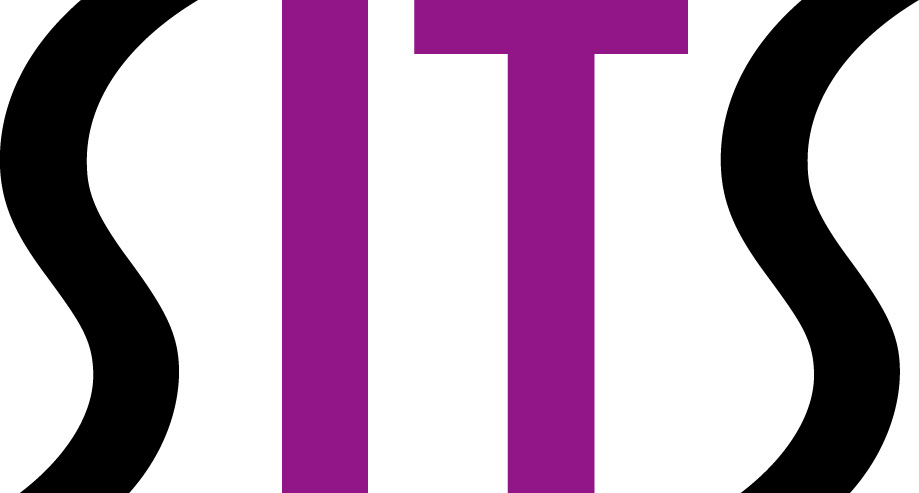 Presenter: Jeff Stephenson, SITS
Company: SITS (Strategic Information Technology Services)
SITS is the UK market leader in Academic Management Solutions with over 50% of the UK HE and FE market choosing the SITS:Vision software suite.
Abstract:
IPP (Institution Programme Publishing) enables you to publish your course, module or other information on the Web, e.g. Certificate, Undergraduate & Post-graduate courses; Continuing Education or Leisure programmes; module catalogues; public lectures; conferences and concerts.
IPP includes facilities for Web site user self-registration, Web enquiries, Web applications (using Adobe Acrobat forms), Web bookings and payments.
IPP is designed to integrate with SITS:Vison or other student record systems and has been developed with the support of funding from the SFEFC (Scottish Further Education Funding Council).
The Need for Content Management

Presenter: Peter McCudden, Mediasurface
Company: Mediasurface
provides enterprise wide, dynamic content management software solutions to some of the worlds leading organisations including Baan, Oxford University Press, VNU and The Prudential.
Mediasurface is headquartered in London, United Kingdom and operates throughout Europe and the United States
Abstract:
The united front portrayed through a University Web site is one which is largely down to consistent brand, design and unified site structure. The Mediasurface content management solution enables faculty staff to input their own content while at the same time present a unified front to the viewing public. Find out how Northumbria University maximised on the unique capabilities of the Mediasurface CM solution to achieve exactly this.
C8: BOFs
Would you like to arrange your own session? Would you like to talk with like-minded delegates on a topic which may not be covered in the programme? If so, we will be providing the opportunity for delegates to organise their own Birds of a Feather (BOF) sessions. We will provide the room - you provide the content.