Repositories Research
From DigiRepWiki
Welcome to the Repositories Research Team Wiki (DigiRep)
This wiki is aimed at anyone working on the JISC Digital Repositories Programme and the JISC Repositories and Preservation Programme and other experts in the field of digital repositories. The wiki is maintained by the Repositories Research Team at UKOLN and JISC CETIS. Further information about the Programme and the Research team can be found on the About page.
If you would like a username and password for this wiki, please e-mail the Repositories Research Team including details of the project you are working on (or expertise) and briefly why you would like an account.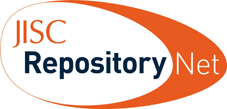 Please use the links on the left to navigate to the relevant sections of this site.
Select RRT deliverables:

Information about other UKOLN digital repositories-related activities:
Information about other JISC digital repositories-related activities: