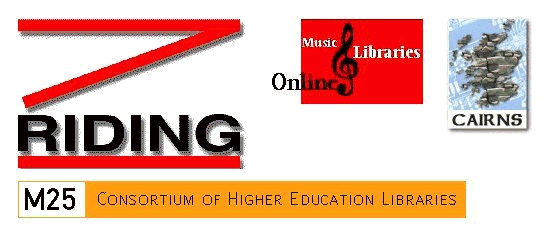 Library Resource Sharing and Discovery:
Catalogues for the Future
A one-day workshop presented by the eLib Clump Projects and co-ordinated by UKOLN

NB: This Workshop is now full. Please contact Hazel Gott for a place on the waiting list.

22nd March 1999
The British Library St. Pancras London 96 Euston Road London
Booking Application
---
Please use a separate form for each application; photocopies of this form are acceptable. If a hard copy of this form is used, please return it to:



Hazel Gott, Events Manager, UKOLN, The Library, University of Bath, Claverton Down, Bath, BA2 7AY, UK; tel: +44 (0)1225 826256; fax: +44 (0)1225 826838; e-mail: h.a.gott@ukoln.ac.uk

Bookings should be received by 12 March. Cancellations up to 12 March will incur a cancellation fee of £25. There will be no refunds for cancellations received on or after 13 March and payment must be made in full for such cancelled places. However a substitute delegate is acceptable.
This booking form constitutes a legally binding contract. In the unlikely event of the conference being cancelled, the organisers will make a full refund but disclaim any further liability.