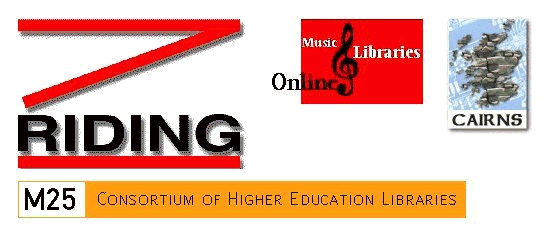 Library Resource Sharing and Discovery:
Catalogues for the Future
A one-day workshop presented by the eLib Clump Projects and co-ordinated by UKOLN

22nd March 1999
The British Library St. Pancras London 96 Euston Road London
Introduction
---
What is it ?
This is a one day workshop to disseminate information about virtual union catalogues or `clumps'. The aim is to present delegates with an overview of the technology involved, how a clump would fit into existing user services and what other facilities can be offered. Themed demonstrations will show the progress made by the eLib Phase 3 Clumps Projects and illustrate what virtual union catalogues may look like in practice.
Delegates are an important part of the day with breakout sessions planned to follow the demonstrations. This is your opportunity to advise as to how the clumps should appear to the user and comment on any aspects of the work we are doing.
Who should attend ?
The day is aimed at User Support, Reader Services and Subject Librarians, ILL and Systems Librarians and Public Librarians, and will be very suited to non technical staff.
Why should you come ?
This is your chance to see work in progress on resource discovery tools for users and to contribute your own ideas. The four projects involved are working together on a number of user and technical issues and have reached a critical point where input is required from information providers. Delegates will also be able to explore the new British Library during the day, making attendance very attractive.