UKOLN's Social Web Workshops
An Introduction to Web 2.0 and the Social Web
Title

An Introduction to Web 2.0 and the Social Web

Date

Wednesday 9th December 2009

Venue

Leeds Discovery Centre, Carlisle Road, Leeds, LS10 1LB, disabled access

Time

10am - 4pm, lunch included

Cost

Free

Numbers of Participants

26 attendees

Audience

This workshop is aimed at members of the museums, libraries and archives communities. Priority will be given to those involved in MLA initiatives. Note that if the event is over-subscribed we reserve the right to cancel bookings in order to ensure that a suitable representation from across the sector is provided.

Booking

This event is now fully booked.

Abstract

Web 2.0 and the Social Web are terms which are now being used widely. But what do these terms mean? And what, if anything, can Web 2.0 and the Social Web offer to museums, libraries and archives, especially small organisations with limited budgets and technical expertise?

This workshop will attempt to answer these questions. As well as demystifying the terms and the technologies, the workshop will also address the challenges which institutions may face in seeking to make use of Web 2.0 to support the needs of their users.

Learning Objectives

By the end of the workshop participants will:

Have gained an understanding of what is meant by the terms 'Web 2.0' and the 'Social Web'.
Have seen examples of Web 2.0 technologies including blogs, wikis, microblogs and RSS.
Have seen examples of the non-technical aspects of Web 2.0 including the importance of openness and user generated content.
Have seen examples of how Web 2.0 is being used in the cultural heritage sector.
Have explored barriers to the effective use of Web 2.0.
Have discussed ways of addressing such barriers.
Have had the opportunity to develop links and share resources with other participants at the workshop.

Accompanying Handouts

Participants will be provided with a number of handouts including relevant briefing papers.
This event has been organised in conjunction with: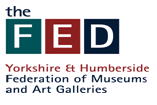 Timetable
A provisional timetable for the workshop is given below.
Time
Session
Comments
10.00-10.30
Registration
10.30-10.50
Introduction, Marieke Guy, UKOLN
Scene-setting and session aims
10.50-11.50
An Introduction to Web 2.0 and the Social Web
Marieke Guy, UKOLN
Main talk
11.50-12.10
Revival - Setting up and Using WIKI's with School Groups
Dominique Attwood, ELearning Leeds Musuems and Galleries and Sharon Woodcock, Learning and Access at Lotherton Hall
Case study
12.10-12.20
Artspace and Artspace Online - Attempting to support users in the practical space with the virtual space
Dominique Attwood, ELearning Leeds Musuems and Galleries
Case study
12.20-12.35
Follow Alex - Facebook and engaging with young people about culture
Dominic Burton, Marketing Officer, Libraries, Arts and Heritage, Leeds City Council
Case study
12.35-13.30
Lunch
13.30-14.00
Embedding Use of the Social Web
Brian Kelly, UKOLN
Talk
14.00-14.45
Breakout groups: Exploring Options and Addressing Barriers
Discussion groups
14.45-15.00
Report Back
15.00-15.15
Tea/Coffee
15.15-15.45
Addressing the Challenges
Marieke Guy, UKOLN
Talk
15.45-16.00
Final Conclusions
16:00
Workshop Ends
Materials
WetPaint Wiki
Slides
Introduction to Web 2.0 and the Social Web

Revival

Embedding Use of the Social Web

Follow Alex
Screencasts
Getting Started With Netvibes

Managing Feeds In Netvibes
Exercises
Breakout Group Exercise: Opportunities and Barriers

Hands-on Exercise 1: Using an Externally Hosted Wiki Service

Hands-on Exercise 2: Using a Micro-blogging Service

Hands-on Exercise 3: Using Social Bookmarking and Sharing Services

Personal Action Plan
Briefing Papers
An Introduction to Blogs (briefing no 2)

Use of Blogs in Libraries (briefing no 3)

Developing Blog Policies (briefing no 5)

Addressing Barriers to Blogging (briefing no 12)

An Introduction to Social Networks (briefing no 13)

Facebook: Opportunities and Challenges (briefing no 14)

An Introduction to Micro-blogging (briefing no 35)

An Introduction to Twitter (briefing no 36)

A Risks and Opportunities Framework For The Social Web (briefing no 67)
Photos on Flick using socialwebleeds.
URLs
For a list of related resources please see the Delicious social bookmarking Web site (for the tag 'mla-social-web-workshop') - a selection of the resources are listed below.
Facilitators
Marieke Guy, UKOLN
Marieke Guy works as a research officer in the Community and Outreach Team at UKOLN, a centre of excellence in digital information management based at the University of Bath. Much of her work involves exploring Web 2.0 technologies and their relevance to the communities she works with.
She is co-chair of the Institutional Web Management Workshop, an annual 3-day event for those involved in the provision of institutional Web services. In the past she has worked on many interesting projects including: preservation of Web resources, 'good' APIs, ePrints repository, Nof-digitise, the subject portals project and editor of a number of Web magazines.
Marieke is the remote worker champion at UKOLN. She writes a blog entitled Ramblings of a Remote Worker and has just won the National Remote Worker Award.
Brian Kelly, UKOLN
Brian Kelly is UK Web Focus. Brian has been involved with Web development activities since he helped to establish a Web service at the University of Leeds in January 1993 - probably the first institutional Web service in the UK.
Dominic Burton, Leeds City Council
Dominic is a Marketing Officer for Leeds City Council's Libraries, Arts & Heritage team. Whilst working for Leeds City Council he has worked on a range of projects including; Live At Leeds (Leeds' city centre music festival), The Carriageworks, Breeze on Tour, Ice Cube, Tropical World and Leeds City Museum. Prior to working for Leeds City Council, he worked in marketing for Jorvik Viking Centre and York St John University. Dominic is responsible for all aspects of Breeze marketing, which led to his involvement with the Follow Alex social media campaign.
Dominique Attwood, e-learning manager at Leeds Museums & Galleries
Dominique has worked for Leeds Museums and Galleries for about 5 years and was formerly a secondary ICT teacher. She has worked on a number of projects including Yorkshire Renaisssance projects like developing MyLearning and service specific projects like the learning space at Armley Mills, Artspace Online, Leeds Museums and Galleries Website, Revival and currently, I transform.
Sharon Woodcock, Learning & Access Officer for Leeds Museums and Galleries
Sharon Woodcock has experience in Artist in Residency, worked on developing Schools resources and delivery as part of the Crossing the Water exhibition at Cartwright Hall and has experience as a secondary Art and Design teacher. She has worked for Leeds Museums and Galleries for about 2 years. She developed the Revival project at Lotherton Hall and is currently involved in the I transform project.