About The Sponsorship Programme
The Institutional Web Management Workshop series provides an opportunity for members of institutional Web management teams within (primarily) the UK's higher education community to enhance their professional skills, to learn from their peers and to share best practices across the community.
The spirit of sharing is helped by the opportunity for social networking that is provided at this annual event.
The event is supported by a number of sponsors, both commercial and academic, of the event who help to contribute to the range of activities provided at the workshop. This year we will also be holding an exhibition.
Details of this year's sponsors are given below.
Eduserv

Eduserv is a registered charity with the mission to realise the benefits of IT for learners, researchers and the institutions that serve them. Services include:
Access and identity management - Athens

Leader in secure access to protected online resources. Secure outsourced Identity Provision for large-scale communities to enable around 4 million users in over 90 countries to gain access to protected online resources from around 180 content providers.

E-resource framework agreements for education - Chest

Licence negotiation and management to deliver preferential license terms and conditions for software and electronic information on behalf of universities and colleges. 97% of universities and colleges benefit from at least one Chest agreement saving around £25 million annually.

Managed Web hosting

Catalist accredited fully managed Web hosting from dedicated and shared server infrastructure. Dedicated to meeting the needs of public sector organisations that a have a high traffic or mission critical Web presence.

Content management (CMS) and Web development

Content management solutions and development for the internet, intranet and extranets.
Eduserv are IT professionals with an in-depth understanding of Higher and Further Education. Trading surpluses are Gift Aided to the parent charity to support the work of the Eduserv Foundation in Education.
Eduserv are the Gold Academic Sponsors for this year's workshop and have sponsored the drinks reception.
Interwoven

Interwoven is a global leader in content management solutions. Interwoven's software and services enable organizations to effectively leverage content to drive business growth by improving the customer experience, increasing collaboration, and streamlining business processes in dynamic environments. Our unique approach combines user-friendly simplicity with robust IT performance and scalability to unlock the value of content. Today, nearly 3,800 enterprise and professional services organizations worldwide have chosen Interwoven, including: adidas, Airbus, Avaya, Cisco, DLA Piper, the Federal Reserve Bank, FedEx, HSBC, LexisNexis, Microsoft, Samsung, Shell, Samsonite, White & Case, and Yamaha. Over 19,000 developers and over 300 partners enrich and extend Interwoven's offerings.
Interwoven are commercial sponsors for this year's workshop and have sponsored the delegate bags.
Nedstat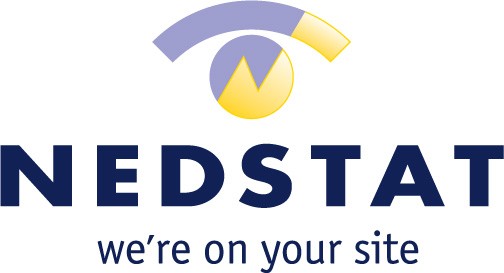 Nedstat is European leader in Web site analytics. Their expertise lies in delivering intuitive reports on users' behaviour online, providing accurate information to make your online operations more effective. They currently have over 30 UK Universities as clients.
Nedstat are commercial sponsors for this year's workshop and have sponsored the drinks at the workshop dinner.
The workshop organisers acknowledge Nedstat's contribution to this year's event.

Nedstat are offering the Sector Statistics project to institutions prior to the workshop. This is a chance for interested institutions to gain an insight into industry wide Web site metrics and to experiment with a benchmarking tool for Web performance. This is the 4th edition of the benchmarking exercise'.
TERMINALFOUR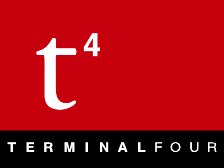 TERMINALFOUR is a leading provider of highly functional Enterprise Web Content Management Systems, eForms & Self Service software and associated professional services. Our software enables organisations to improve the creation, flow and delivery of information through various channels including Web sites, personalised portals, intranets, extranets and utilising emerging technologies. The company has a strong presence within the higher education sector with 23 major projects completed todate.
TERMINALFOUR are commercial sponsors for this year's workshop of the delegate badge.
RedDot Solutions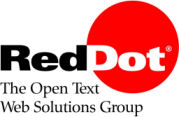 RedDot Solutions is a global leader in Web Content Management and part of the world's largest ECM vendor - OpenText Corporation. With over 2000 RedDot customers worldwide using our products to manage their websites, portals, intranets and extranets we provide a stability and future proof technology that protects the investment of a University or College.
Our committment to the Edu sector is reflected both in our reduced pricing (50% reduction under Chest), our feature rich roadmap, true ECM support and the number of HE and FE institutions that have selected RedDot as their Content Management Solution (43 customers with over 70 major projects). UK HE/FEs such as LIVJM, UCLAN, Leeds Met, London Business School and University of the Arts are benefitting from the legendary ease of use combined with rich features and functionality.
RedDot Solutions are commercial sponsors for this year's workshop of the entertainment during the workshop dinner.
TechDis

TechDis aims to be the leading educational advisory service, working across the UK, in the fields of accessibility and inclusion. It also aims to enhance provision for disabled students and staff in higher, further and specialist education and adult and community learning, through the use of technology. TechDis is a JISC-funded service.