About The Exhibition
This year there will be an exhibition held during the workshop. The exhibition will be in the Common room area adjacent to the Coffee/Tea and Lunch area. As well as being open during coffee breaks and lunch times there will be an opportunities for browsing the exhibition during the workshop.
Exhibitors
The three main Sponsors of the event will all have stands in the exhibition.
---
There will also be a number of other stands.
JISC infoNet

JISC infoNet is the UK's leading advisory service for managers in the post-compulsory education sector promoting the effective strategic planning, implementation and management of information and learning technology to support learning, teaching, research and business processes. We offer a portfolio of resources, workshops and advice supplemented by a comprehensive partnership with other relevant services and providers.
The JISC infoNet Web site is available at <http://www.jiscinfonet.ac.uk/>
---
OSS Watch

OSS Watch promotes awareness and understanding of the legal, social, technical and economic issues that arise when educational institutions engage with free and open source software. It does this by providing unbiased advice and guidance to UK higher and further education.
The OSS Watch Web site is available at <http://www.oss-watch.ac.uk/>
---
Polopoly

Polopoly is Scandinavia's leading Content Management supplier, having produced its 100% Java platform since 1996. The Polopoly system maximizes the benefits of its architecture to offer its customers a very high degree of flexibility. The system's open and well-documented APIs allow for integration to other business critical university systems like the portal system, virtual learning environment, student records, or library system.
Polopoly knows the challenges that HE institutions face and have tailored the system in the best way possible to conquer those challenges. Polopoly's Higher Education package consists of the Polopoly Enterprise Content Management system including a selection of extra modules to fully meet HE requirements, at a highly competitive price.
Polopoly's HE customers in the UK include the University of Sheffield, Coventry University, King's College London, the University of Edinburgh and the University of East Anglia.
The Polopoly Web site is available at <http://www.polopoly.com/>
---
Percussion Software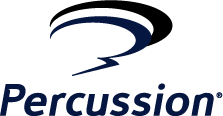 Percussion Software's practical solutions enable customers to maximise both the value and quality of their enterprise content through cost-effective content management, ease of content reuse, optimised delivery to multiple channels and increased efficiency.
The company's flagship product, Rhythmyx 6, is an enterprise-ready Web Content Management (WCM) system for creating customer-centric business applications. Rhythmyx 6 enables organisations to achieve a higher return-on-content by delivering dynamic, frequently changing content to customers. Based on open standards, it provides organisations with a robust platform that allows customer-centric content to interoperate with other enterprise content, regardless of repository or ECM system. With Rhythmyx 6, content can be easily managed across multiple sites, multiple channels and multiple lines of business in order to ensure consistency of brand and customer experience.
Percussion's portfolio of clients includes University of London, Cranfield University, Cardiff University, Roehampton University, Kingston University, Natural History Museum, V&A, Tate, Institute of Physics and the Institute of Engineering and Technology.
The Percussion Software Web site is available at <http://www.percussion.com/>
---
TERMINALFOUR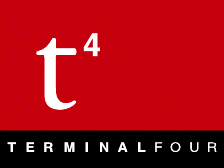 TERMINALFOUR is a leading provider of highly functional Enterprise Web Content Management Systems, eForms & Self Service software and associated professional services. Our software enables organisations to improve the creation, flow and delivery of information through various channels including Web sites, personalised portals, intranets, extranets and utilising emerging technologies. The company has a strong presence within the higher education sector with 23 major projects completed todate.
The TERMINALFOUR Web site is available at <http://www.terminalfour.com/>