---
The 5th Institutional Web Management Workshop took place at Queen's University Belfast on 25-27 June 2001.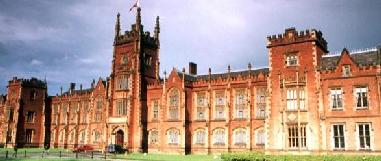 The workshop covered a range of topics of interest to members of Web management teams in Higher and Further Education Institutes, including multimedia, dynamic content, personalisation, Web design, e-business, Web strategies and general management issues.
The format of the Workshop consisted of a mixture of presentations, discussion groups, demonstrations and hands-on sessions. The majority of the speakers were experienced Web practitioners from the Higher and Further Education communities, who are aware of the issues and concerns involved in Institutional Web Management.
The organising committee consisted of:
A workshop report on the event was published in Ariadne issue 29.
Further Information
Further news about the Workshop will be sent to the website-info-mgt JISCmail list and will be posted on these pages, so please bookmark them and check them regularly.
Cost of Workshop
The cost of the workshop will be £250 for delegates from the Higher and Further Education communities. This includes workshop materials, all meals (except evening meals on the 24th and 26th June), the social programme and accommodation for the nights of 24th/25th/26th June. Please see the booking form for fees for non-HE/FE and non-residential delegates.