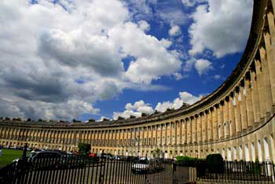 Free Research Data Management Workshops
The UK Digital Curation Centre is running a series of inter-linked regional workshops as part of the DCC Roadshow, aimed at supporting institutional research data management planning and training.
The 1st DCC Roadshow will be held on 2-4 November 2010 at the University of Bath where it will be opened by the Deputy Vice-Chancellor, Professor Kevin Edge. There will be four different focussed workshops tailored to a range of roles, responsibilities and services, including PVCs Research, University Librarians, Directors of IT/Computing Services, Repository Managers, Research Support Services and practising researchers.
Workshop 1: The Research Data Landscape (introduction with case studies)
Workshop 2: The Research Data Challenge for Institutions (policy and planning)
Workshop 3: Train the Trainer
Workshop 4: Data Curation 101 course (practice and tools)
The workshops are can be booked individually.
You are invited to find out more about the workshops and select a workshop which addresses your own particular data management requirements, from strategic overview to institutional policy and planning through to training/hands-on practice.
Registration for these workshops is free.
Register now at http://asp.artegis.com/DCC_Roadshow_2010
Note: You can find latest updates on our home page and previous articles in Feature archive.