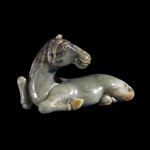 Cultural Heritage at UKOLN
UKOLN is working with Collections Trust, Culture 24 and the Museums, Libraries and Archives Council to provide resources and information to the museum, library and archive sector in the digital context.
This new area of the UKOLN Web site provides access to a variety of resources on a range of issues of particular relevance to the cultural heritage sector, and brings together information previously distributed across the UKOLN Web site. The site is aimed at anyone with an interest in the use of digital resources and technology in the museums, libraries and archives sector, and provides a good starting point for beginners and a resource bank for those with some experience. In the first phase, topics covered include social networking services, digital preservation, metadata and supporting the user experience. Key features are the 'IntroBytes' quick introductions and the 'Best Of' selections, while the 'Ariadne digest' picks out some 'must-reads' for the cultural heritage sector from the current issue of the Ariadne magazine. Another feature, the Blog Directory, will build up over time and visitors to the site are invited to send in details of blogs not yet included. More...
Note: You can find latest updates on our home page and previous articles in Feature archive.