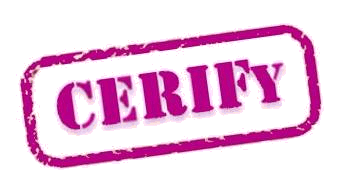 CERIFy Data Surgery

A two day 'invitation only' event for all the partners of the CERIFy project to discuss business processes, data, CERIF mappings and general networking

University Of Bath Innovation Centre,
Carpenter House, Broad Quay,
Bath, BA1 1UD.
Thursday 19th and Friday 20th May, 2011

This is a free two-day CERIFy data surgery/workshop for invited participants only. The workshop is for all the project partners, namely:
Unversity of Bath
Queen's University of Belfast
Aberystwyth University
University of Huddersfield
Thomson Reuters
Other invited guests from JISC, HESA and other interested relevant parties

The workshop will cover the following areas:
Why CERIF
CERIF Mapping the process
Priority 'to be' Business Processes for your institution agreed (Awards Management, InCites, Benchmarking, Esteem and Post Graduate Awards)

Update on CERIFycation process - InCites and Research in View/ Thomson Reuteurs
Update on Benmarking and Esteem indicators
Update on Awards Management and Post Graduate Awards

Preparing data for next stage of CERIFyication
Next steps, getting the data ready for a CRIS

There will be plenty of opportunities for networking with fellow colleagues across academia and the commercial sector.

Tag for event - #cerify
Twitter
You will be able to follow announcements about the event via twitter (as well as feeds from blogs and websites etc) by searching for the above tag. If you are new to twitter, please visit,
http://www.twitter.com
and create an account for yourself. We will be using technologies like this frequently, before, during and after the event. If you require a twitter client (software to keep up to date with the latest twitters), several can be found at
http://www.twitstat.com/twitterclientusers.html
.