Preservation and Sustainability
Briefing Document on "Preservation and Sustainability"
A briefing document on "Preservation and Sustainability" is now available.
Preservation and Sustainability

[MS Word format] (A5 format for folding and use with double-sided printer)
[XHTML format]
Citation Details
Preservation and Sustainability, Cultural Heritage briefing document no. 40, UKOLN,
<http://www.ukoln.ac.uk/cultural-heritage/documents/briefing-40/>
This document was published on 26th Feb 2009.
Acknowledgements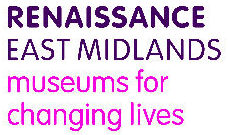 This document has been produced from information contained within the Renaissance East Midlands Simple Guide to Digitisation that was researched and written by Julian Tomlin and is available from http://www.renaissanceeastmidlands.org.uk/. We are grateful for permission to republish this document under a Creative Commons licence. Anyone wishing to republish this document should include acknowledgements to Renaissance East Midlands and Julian Tomlin.
Licence For Reuse Of This Document
Further information is available on the Creative Commons License for reuse of this briefing document.