Social Events - Monday 16th July 2007
The workshop meal will be held on the evening of Monday16th July 2007 in the Vanburgh Hall, with a drinks reception at 7 pm and the meal starting at 7:30 pm. During the meal there will be a limited number of free drinks. A cash bar will also be open during and after the meal. Music will be provided by a local jazz band and a close-up magician will be visiting tables.
The workshop organisers would like to give thanks to Nedstat, the sponsors of this year's workshop meal.
Social Events - Tuesday 17th July 2007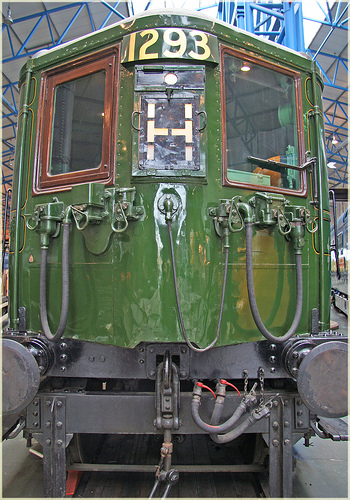 On the evening of Tuesday 17th July 2007 there will be a drinks reception at the National Railway Museum, the largest railway museum in the world, responsible for the conservation and interpretation of the British national collection of historically significant railway vehicles and other artefacts. The Museum contains an unrivalled collection of locomotives, rolling stock, railway equipment, documents and records.
The drinks reception will be held in the Great Hall which houses the National Railway Museum's unique display of history-makers and record-breakers including Mallard - the world's fastest steam locomotive, Evening Star - the last steam engine made for BR and a replica of Eurostar's nose-cone set in an actual ring from the Channel Tunnel. There will be a turntable demonstration and tour. The giftstore, which sells souvenirs, videos and books, will be open.
This event year's workshop drinks reception is sponsored by Eduserv.
Afterwards delegates will have free time in which they can have a meal at a restaurant or visit local pubs. Further information on restaurants and pubs near the centre of York will be provided shortly.
Coaches will be provided from the University to the city centre. Delegates will need to make their own way back either by bus or by taxi.