About The Sponsorship Programme
The Institutional Web Management Workshop series provides an opportunity for members of institutional Web management teams within (primarily) the UK's higher education community to enhance their professional skills, to learn from their peers and to share best practices across the community.
The spirit of sharing is helped by the opportunity for social networking that is provided at this annual event.
The event is supported by a number of sponsors of the event who help to contribute to the range of activities provided at the workshop.
Details of this year's sponsors are given below.
Nedstat

Nedstat, European leader in Web site analytics, has been placed 140th in the 2004 Deloitte Technology Fast 500 EMEA, a ranking of the 500 fastest growing technology companies in Europe, Middle East and Africa. They currently have over 20 UK Universities as clients.

Nedstat are the Gold Sponsors for this year's workshop and have sponsored the workshop dinner.
Nedstat are offering the Sector Stats project to institutions prior to the Workshop. This is an chance for interested institutions to gain an insight into industry wide Web site metrics and to experiment with a benchmarking tool for Web performance.
The workshop organisers acknowledge Nedstat's contribution to this year's event.
TERMINALFOUR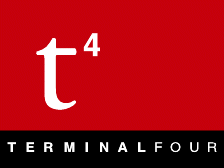 TERMINALFOUR is a leading provider of highly functional Enterprise Content Management Systems, eForms & Self Service software and associated professional services. Our software enables organisations to improve the creation, flow and delivery of information through various channels including Web sites, personalised portals, intranets, extranets and utilising emerging technologies. The company has a strong presence within a wide variety of sectors including eGovernment, education, advertising, publishing, healthcare and finance.
TERMINALFOUR are the Silver Sponsors for this year's workshop and have sponsored the workshop drinks reception at the Roman Baths, Bath.
The workshop organisers acknowledge TERMINALFOUR's contribution to this year's event.
Eduserv

Eduserv is a not-for-profit IT services group dedicated to the effective use of IT in education. Eduserv have a proven track record of delivering innovative Web related technology services to the public sector. Eduserv's access and identity management service, Athens, provides online access on behalf of UK institutions to valuable resources for over 3.6 million users worldwide. The contributions generated from these activities fund initiatives supporting the effective application of IT in education through programmes delivered by the Eduserv Foundation.
Eduserv are the Bronze Sponsors for this year's workshop and have sponsored the workshop bag which will be provided for all delegates.
DADENLIMITED

DADENLIMITED is a small, specialist company based in Birmingham that focuses on information and its identification, analysis and communication. It works both through consultancy assignments and by creating leading edge, Web-delivered, information systems.
DADENLIMITED are commercial Sponsors for this year's workshop. DADENLIMITED are providing the Institutional Web Management Workshop with a Chatbot for use on the Web site and for evaluation purposes.
Netskills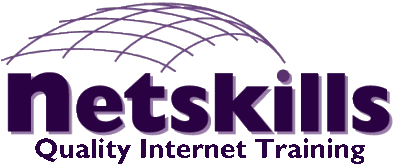 Netskills provide training, development and consultancy services across every sector in the UK and have over 10 years of specific experience in HE/FE staff development.
Netskills cover a diverse range of Internet and Web related topics - now including e-Learning implementation & design and business & information skills - as well as our wide portfolio of materials and services delivered to the Web development community.
Netskills has recently expanded it's highly successful BTEC accredited Professional Development Programme to include recognised qualifications at 3 levels for Web development skills and project development.
Netskills will be running a Database Design and SQL Workshop at the University of Bath on the day before IWMW 2006.
Netskills are Academic Sponsors for this year's workshop.