Approaches to Indexing in the UK
Brian Kelly presented a paper on Approaches to Indexing in the UK at the Managing the Digital Future of Libraries which was held in Moscow on 18-19th April 2000.
Abstract
This paper discusses the approaches made in indexing institutional web sites in two public sector communities in the UK: Higher Educational Institutions (HEIs) and Public Libraries. The paper reports on surveys made of these communities and discusses the findings. A summary of other development work is given, including volunteer initiatives and projects funded by the eLib Programme and JISC.
Citation Details
From Web Indexing To Hybrid Libraries, With Thanks to eLib, Kelly, B., Russian Digital Libraries Journal, 2000, Vol. 3, Issue 3
Materials
Paper: [About] - [MS Word] - [PDF]
The paper is also available from the Russian Digital Libraries Journal Web site.
Slides
Biographical Details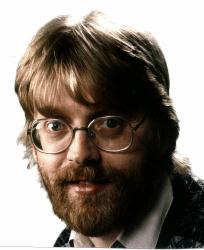 Brian Kelly is UK Web Focus, a national, JISC-funded web coordination post based at UKOLN (UK Office For Library and Information Networking), University of Bath. Brian has previously worked at the Universities of Loughborough (1984-90), Liverpool (1990-91), Leeds (1991-96) and Newcastle (1995-96). In November 1996 Brian took up his current post in Bath. His responsibilities include monitoring web developments, information dissemination, providing advice and representing JISC on the World Wide Web Consortium (W3C). Brian presented a short paper at the WWW 8 conference and will be delivering another two at the WWW 9 conference to be held in Amsterdam in May 2000. He has also been a member of the WWW conference programme committee on several occasions.
Dissemination of information on web developments is one of the important aspects of Brian's responsibilities. In addition to organising an annual institutional web manager's workshop Brian publishes articles in a variety of publications including the Ariadne (see <http://www.ariadne.ac.uk/>) and Exploit Interactive (see <http://www.exploit-lib.org/>) web magazines.
Brian has visited Russia on eleven occasions, including involvement in a week-long Internet and Web workshop held in Moscow in 1995.