Fedorazon Training
From DigiRepWiki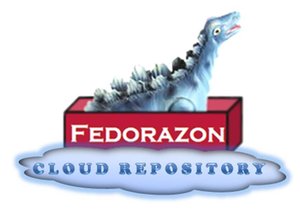 Fedora 3.0 Workshop: Thursday February 7th, 2008
What
This workshop on Fedora 3.0 will explore its various new features (ReST, API-M lite, Content Object Models, etc). We'll keep the day open at this point to allow for suggestions regarding applicable workshop activities.
If you are new to Fedora or are just interested in those "Fedora folk", please come along. We'll start at the beginning (installation) and make our way through as much as possible (complex object models). And yes Fedora can be set up in just a day, actually in an hour! Come along we'll give you a live instance to play with!
Where
The event will be in Bloomsbury London (Birkbeck College)
Map Here[1] (building 1, entrance from Tavistock Square):
George Birkbeck Bar (4th Floor) ask at reception.
When
Thursday February 7th, 2008 (Novice start at 9am / Advanced start at 10.30am)

We'll begin the day at 9.00am to work with individuals in setting up Fedora 3.0 on Amazon Web Services (EC2 and S3) so they will have a working instance to play with throughout the day. If you would like to get started on setting up your own instance right now, see our documentation at Fedorazon_How_to_Guides
Other who already have an instance up and running we'll look to begin working on Fedora 3.0 at 10.30am, please arrive a bit early to set up WiFi.

We'll end the days work at around 16.30 and head to the pub to carry on further important discussions over a couple of pints, so do book a late train :)
Who
Any and all are invited: developers, librarians, administrators, we'll have people on hand to explain to all audiences.
Matt Zumwalt (visiting from the States) will be the instructor for the day, so most of you already probably know his expertise in Fedora. For those of you who don't we suggest you do make an effort to visit this workshop, you will learn a lot to say the least!
Cost
You get here and we'll take care of the rest, including the pizza, eg there is no cost for the workshop.
Please bring a laptop with WiFi capabilities.
Visiting London from afar
For hotels use lastminute.com and search for hotel near the "British Museum" or "British Library" which will put you within walking distance of Birkbeck in Bloomsbury.
RSVP
If interested in coming please email: d.flanders@bloomsbury.ac.uk with:
your name
interest in Fedora, and
time you will be arriving
Agenda
9am: Start for people who do not have an instance of Fedora 3.0 launched

Team will be on had to help you start an instance of Fedora 3.0 on Amazon Web Services (S3 & EC2)

10.30am: Start for people who do have an instance of Fedora 3.0 launched

Please do arrive as early as possible so we can make sure the WiFi works for you.

10.30-16.30: Various Topics on Fedora 3.0 including Content Object Model, ReST, and API-M Lite.
16.30: End of Day and head to local pub
Attendees
Daisy Abbott, AHDS, The University of Glasgow, d.abbot [at] hatii.arts.gla.ac.uk
Chris Awre, e-Service Integration Group, The University of Hull, c.awre [at] hull.ac.uk
Steve Bayliss, Acuity Unlimited, Stephen.bayliss [at] acuityunlimited.co.uk
Xavier Chatelain, Atos Origin, xavier.chatelain [at] atosorigin.com
Kåre Fiedler Christiansen, the State and University Library, Denmark, kfc [at] statsbiblioteket.dk
Esther Conway, STFC, Chilton, E.A.Conway [at] rl.ac.uk
Martin Dow, Acuity Unlimited, martin.dow [at] acuityunlimited.co.uk
Nilani Ganeshwaran, Institutional Repository Technical Support and Software, Nilani.Ganeshwaran [at] manchester.ac.uk
Richard Green, e-SIG Academic Services, The University of Hull, r.green [at] hull.ac.uk
Andrew Harwood, BADC, A.S.Harwood [at] rl.ac.uk
Mark Hedges, AHDS, Kings College London, mark.c.hedges [at] googlemail.com
Uwe Klosa, Uppsala University Library, Electronic Publishing Centre, Sweden, uwe.klosa [at] ub.uu.se
Simon Lamb, the RepoMMan/Remap Project, The University of Hull, s.lamb [at] hull.ac.uk
Brian Matthews, STFC, B.M.Matthews [at] rl.ac.uk
Andreas Mavrides, AHDS, Kings College London, andreas.mavrides [at] kcl.ac.uk
Andrew McGregor, Information Environment/Repositories, JISC, a.mcgregor [at] jisc.ac.uk
Lee Namba, Atso Origin, lee.namba [at] atosorigin.com
Andreas Nef, Archive Services, Docuteam GmbH, a.nef [at] docuteam.ch
Shrija Rajbhandari, Developer for AHDS, shrija_r [at] hotmail.com
Nicholas Raoul, Atos Origin, nicolas.raoul [at] atosorigin.com
Andrew Richardson, EDINA UK National Datacentre, andy.richardson [at] ed.ac.uk
Christian Tønsberg, Centre of Knowledge Technology, Denmark, cht[a]cvt.dk
Henk Van den Berg, Software developer for the Data Archives and Networked Services, Royal Netherlands Academy of Arts and Sciences, Henk.van.den.Berg [at] dans.knaw.nl
Doctor Tobias Wildi, Archive Services, Docuteam GmbH, t.wildi [at] docuteam.ch