1. Introduction
A Dublin Core Application Profile (DCAP) is a declaration specifying, at a minimum, which properties are used within a particular metadata application. Optionally, an application profile may describe how those properties have been constrained or adapted for particular purposes.
2. Definitions
a resource is anything that has identity

a resource is related to one or more classes by a type relationship, and is said to be an instance of those classes

a metadata vocabulary is a set of properties, classes and datatypes
a property is a type of relationship between two resources

a property is a term of exactly one metadata vocabulary
a property may be related to another property by a sub-property relationship: this states that all resources related by the first property are also related by the second property

a class is a group of resources

a class is a term of exactly one metadata vocabulary
a class may be related to another class by a sub-class relationship: this states that all instances of the first class are are also instances of the second class
a member of a class is referred to as an instance of the class. e.g. If a class represents a controlled vocabulary, then the individual terms or values in that controlled vocabulary are instances of that class.

a datatype consists of a set of character strings (the lexical space), a set of values (the value space) and a mapping from the lexical space to the value space.
a schema document describes

one metadata vocabulary and its constituent properties, classes and datatypes
one or more sets of instances of classes that represent controlled vocabularies. The instances may be described in a separate schema document from the class that represents the controlled vocabulary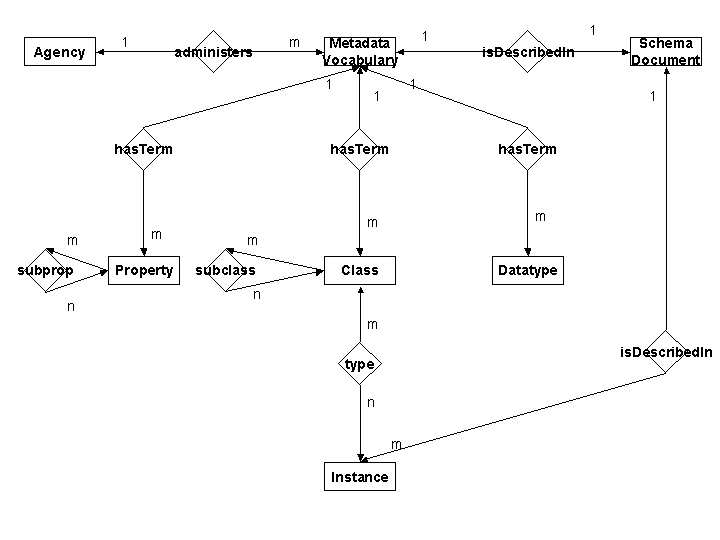 Figure 1: Metadata Vocabulary
3. Dublin Core Application Profiles and Property Usages
A DCAP is a set of property usages. Each property usage must reference an existing property from a metadata vocabulary. Since an application typically deals with the description of multiple related resources, and a single property may be used in the description of multiple resources, each property usage must specify the type of resource to which this usage of the property applies.
A property usage
must use one property from an existing metadata vocabulary;
must specify one subject type to which these constraints on the property apply;
may provide additional documentation on how the property is interpreted for the description of an instance of this resource type in the context of this application;
may provide an application-specific label for the property
may specify obligation for the use of the property (whether it is mandatory, optional, conditional)
may specify constraints on the occurrence of the property
may specify constraints on the permitted values of the property i.e. may specify "encoding schemes" for the property. Values may be specified to be either

instances of specified classes; or
instances of specified literal datatypes

a schema document describes one DCAP and its constituent property usages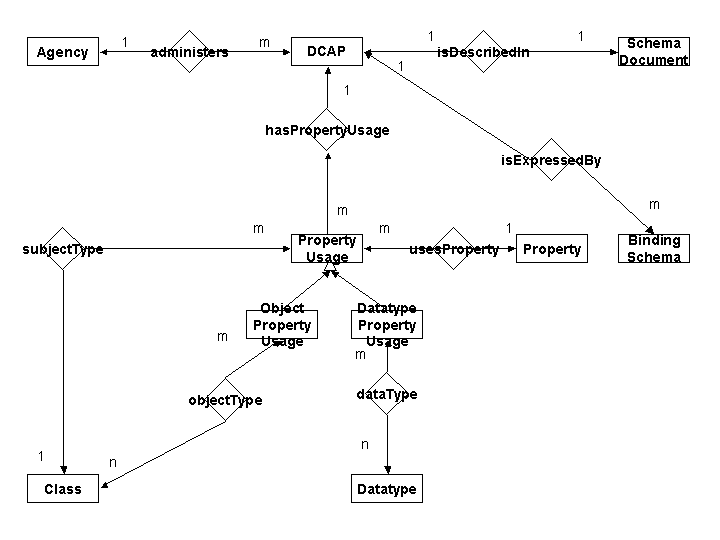 Figure 2: Dublin Core Application Profile
4. Dublin Core Application Profiles and Bindings
A DCAP
may be associated with one or more binding schemas (e.g. a set of XML Schemas) that describe the structure of a metadata record conforming to this DCAP