Introduction To Intellectual Property and Copyright
About Copyright
Copyright is a type of intellectual property that protects artistic works such as literature, music, art and recordings. It provides protection for creators as well as publishers. It is also important for publishers, such as museums, to protect themselves against breaches of copyright.
Copyright varies country by country although there is increasing harmonisation within the EU, and international treaties cover many countries.
There is no need to register copyright.
Some key facts relating to UK law:
In a literary, musical or artistic work (including a photograph), copyright lasts until 70 years after the death of the creator.
In sound recordings and broadcasts copyright usually belongs to the producer, broadcaster or publisher.
Sound recordings are generally protected for 50 years from the year of publication. Broadcasts are protected for 50 years.
These guidelines are an interpretation of UK law. Please take appropriate legal advice before making any significant decisions regarding copyright of resources used in your service or project.
Establishing Copyright
It is important to establish copyright from the outset of your project as this may take a significant amount of time, and influence the viability of the project. If copyright cannot be traced then suitable records should be kept of attempts to establish copyright. You may then choose to publish uncleared material 'at risk'. Legal advice should be sought if you are in any doubt.
Permission
For material in copyright, you should seek permission from the creator or copyright holder. This will relate to particular uses, for instance in a guidebook or on the museum's web site.
There are some exceptions to the copyright owner's rights. For example, you may be allowed limited copying of a work for non-commercial research and private study, criticism or review, reporting current events, and teaching in schools. The copyright holder should still be acknowledged and there are limits in terms of the number of copies and for large amounts of material.
Safeguarding Copyright
Since placing material on the web makes it easier for people to easily reuse it, you should consider ways of safeguarding your copyright.
Common ways are to make users register to use material, publish only low-resolution images, and imbed digital watermarks.
You may judge that while these approaches might help protect misuse they will also limit what might be considered to be unharmful usage. Low-resolution images may still be good enough for many uses, but are not generally good enough for paper-based publications. Digital watermarks can be removed by expert users.
Certainly, restricting some services to registered users may be appropriate for a comprehensive high-profile service such as SCRAN, the Scottish online learning resource, but for a smaller site this approach could be off-putting for the majority of users and still not prevent misuse.
You may chose to licence your digital assets through a Creative Commons licence which provides a more open approach to rights.
Acknowledgements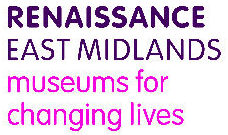 This document has been produced from information contained within the Renaissance East Midlands Simple Guide to Digitisation that was researched and written by Julian Tomlin and is available from http://www.renaissanceeastmidlands.org.uk/. We are grateful for permission to republish this document under a Creative Commons licence. Anyone wishing to republish this document should include acknowledgements to Renaissance East Midlands and Julian Tomlin.