UCISA USS 2012 Conference
About
Brian Kelly gave a talk on Social Media: For Ourselves and For Our Customers" at the UCISA Support Services 2012 Conference. The conference was held on 10-12th July 2012 at Crewe Hall, Crewe.
The talk took place from 10.20-11.00 on Wednesday 11th July 2012.
Abstract
We live in a world in which IT is no longer a scarce resource, with staff and students owning their own computers and accessing cloud services. In order to continue to remain relevant IT Services will need to use the services our customers use, which will include popular social web services.
Video
A video recording of the presentation is available and embedded below.
Slides
The slides used in this presentation are also available.
Note that this presentation is also available on the Slideshare repository and embedded below.
Biographical Details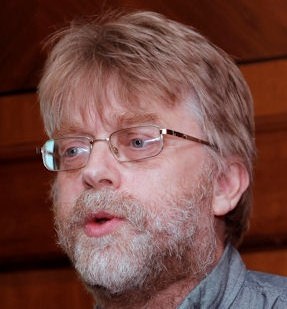 Brian works for the JISC-funded Innovation Support Centre (ISC) at UKOLN, University of Bath. His responsibility is to advise the UK's higher and further community on ways of maximising the potential of the Web.
Back in the 1980s and 90s Brian worked in IT Services in the universities of Loughborough, Liverpool and Leeds and was a member of the IUIC, a predecessor of UCISA.
Useful Services
The Lanyrd service provides a useful tool for developing one's professional network.