UKOLN Staff
Brian Kelly
---
Job Title
Contact Details:
UKOLN,
University of Bath,
Bath,
BA2 7AY
tel: +44 (0) 1225 383943
fax: +44 (0) 1225 386838
email: B.Kelly@ukoln.ac.uk
The Job I do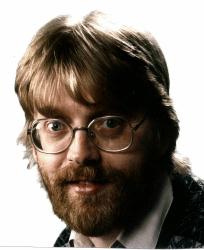 Brian Kelly is the UK Web Focus - this is a national Web coordination post, funded by JISC and the MLA. For further information about this post, see <URL:http://www.ukoln.ac.uk/web-focus/> In addition, Brian is UKOLN's Policy & Advice Team Leader.
Further Information
More information, including a list of publications and presentations are available.