Collection Description
Tap into Bath is one of a growing number of collection description databases, each with its own specific focus. These databases enable people to search for a collection on a specific topic, or connected with a specific person or organisation, time period or place, or for collections located in a particular place.
Museums, art galleries, libraries and archival repositories (e.g. public record offices) are all examples of collections. They may contain physical objects (books, paintings, chimney pots) or digital resources (such as image file databases) or both. Some collections contain a number of individual sub-collections.
Collection description databases contain a range of information about collections:
Information about the content of a collection:
The types of material it holds
Subject areas covered
The period over which material has been collected
Whether material is still being added to the collection, etc.
The language of printed and manuscript materials held
The location of the collection and its opening hours
Who can use the collection and whether there are admission charges
Contact details: e.g. telephone numbers and email addresses
Other collection description databases

Enrich UK is a gateway to the lottery-funded collections of 150 sites developed through funding from the New Opportunities Fund NOF-digi programme. The content ranges across culture, history, social and economic development, science and art as well as offering regional and national 'sense of place' websites from England, Scotland, Northern Ireland and Wales.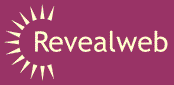 Reveal brings together information about services and resources for visually impaired people from organisations across the United Kingdom. You can use this web site to find books in braille, moon, audio books and digital talking books, tactile diagrams and other accessible materials using the Catalogue of Resources. You can also find out who produces, loans and sells accessible material through the Suppliers Register, which is based on the RSLP Collection-Level Description Schema.

Cornucopia : Discovering UK Collections has been developed by MLA: the Museums, Libraries and Archives Council. The Cornucopia database provides details of museum collections in the UK Resource are working with the West Midland's Crossroads project to pilot their database structure with data from Cornucopia.

Crossroads is a prototype website that contains collections related to the potteries industry in north staffordshire The database was built upon the RSLP collection level description schema

Backstage is a cross sectoral project to provide a single point of entry for searching performing arts collections in the UK. It is aimed at the research community, plus anyone with an interest in the performing arts. The Backstage databases contain both Collection Level Descriptions of the various theatre collections covered (one record per collection based on the RSLP Collection Level Descripton Schema) and also an Item Level Catalogue for around half of the collections with descriptions of each of the items (posters, playbills, costumes etc.) within that collection. The Item Level Catalogue is based on the ISAD(G) archival standard.

An online guide to music collections in archives, libraries and museums in the UK and Ireland. This site describes the Cecilia project and enables all those with any kind of music collection to contribute data to the project.
There is a very basic searchable prototype of the Cecilia database, with examples of Institution and Collection records and sample collection descriptions. >

SCONE is the Scottish Collections Network. It provides descriptions of collections held in Scottish libraries, museums and archives, andcollections about Scottish issues held elsewhere. These descriptions can be searched by collection name and location, and by the names of associated persons and organizations including collectors, collection owners and administrators, and the subjects covered by the collections.

Collections Wales is a bilingual online database of descriptions of research collections in Wales, together with a selection of electronic links to the websites of a range of relevant external organisations in Wales, the UK and overseas. It includes a wide range of subjects, and a variety of formats, from printed materials and photographs to artefacts and electronic data.

Research and Special Collections Available Online is an electronic gateway to research resources in Northern Ireland. You can use this web-site to search and browse information about the wide range of research and special collections held in libraries, museums and archives across the region. The Directory consists of comprehensive descriptions of collections available to researchers in the Humanities and Social Sciences recording details of content, location, format, and access. Links to institutions' on-line catalogues and other digital resources are provided where appropriate.

MASC25 is an online resource guide to printed special collections in libraries within the M25 Consortium. A user-friendly interface provides ready access to the database of collection-level descriptions, which documents the rich variety of rare and remarkable printed materials in academic libraries across the London region. Because of its broad coverage, MASC25 will be a valuable tool for researchers across all disciplines.
Page last updated: 18-Oct-2006 |

visits