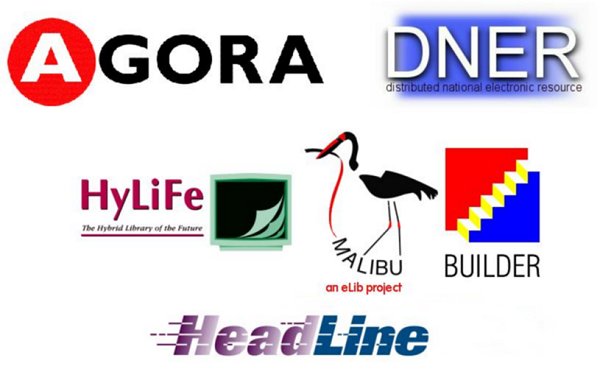 The future is hybrid: libraries in the 21st century
1st November 2000, The British Library, Euston Road, London
A one day workshop presented by the eLib hybrid library projects, co-ordinated by UKOLN and supported by the DNER.
Aims
The aim of this one day workshop is to disseminate information about the 5 hybrid library projects, Agora, BUILDER, HeadLine, HyLife and MALIBU. The programme will be introduced by Lynne Brindley - Director of the British Library. During the morning session each of the projects will be providing an update on the progress and status of their projects to date. The afternoon session will be organized into workshops offering all delegates an opportunity to get first hand experience of the project services and to talk to the project staff. The closing address will be given by a member of the DNER team.
The full programme will be available soon.
Who should attend? The day is aimed at Librarians from Higher and Further Education Institutions, Library Users, Researchers in information, library systems and management, other related eLib/JISC projects and Service Providers.